SAFE MONEY RADIO MARKETING
Radio Round Table 2021 Archives
THURSDAY | SEPTEMBER 30
2:00pm Day 1 Meeting Kickoff
2:15pm Keynote Presentation | Bill Cates
3:45pm BREAK
3:55pm EquiTrust
4:15pm Round Table Group Discussion with Panelists
5:30pm Day 1 Meeting Wrap-up
6:00pm GALA RECEPTION & DINNER
FRIDAY | OCTOBER 1
7:00am BREAKFAST and Optional Open Discussion Group for new(er) hosts
7:55am Day 2 Meeting Kickoff
8:00am Keynote Presentation | Tom Hegna
9:30am BREAK
9:40am The Pinecone Ecosystem | Casey Marx
10:40am Retire Village System Upgrades & Integrations | Mark Wood
11:10am Annuity.com Syndicated Columists | Bill Broich
11:40am LUNCH
12:15pm Round Table Group Discussion
2:00pm Day 2 Meeting Wrap-up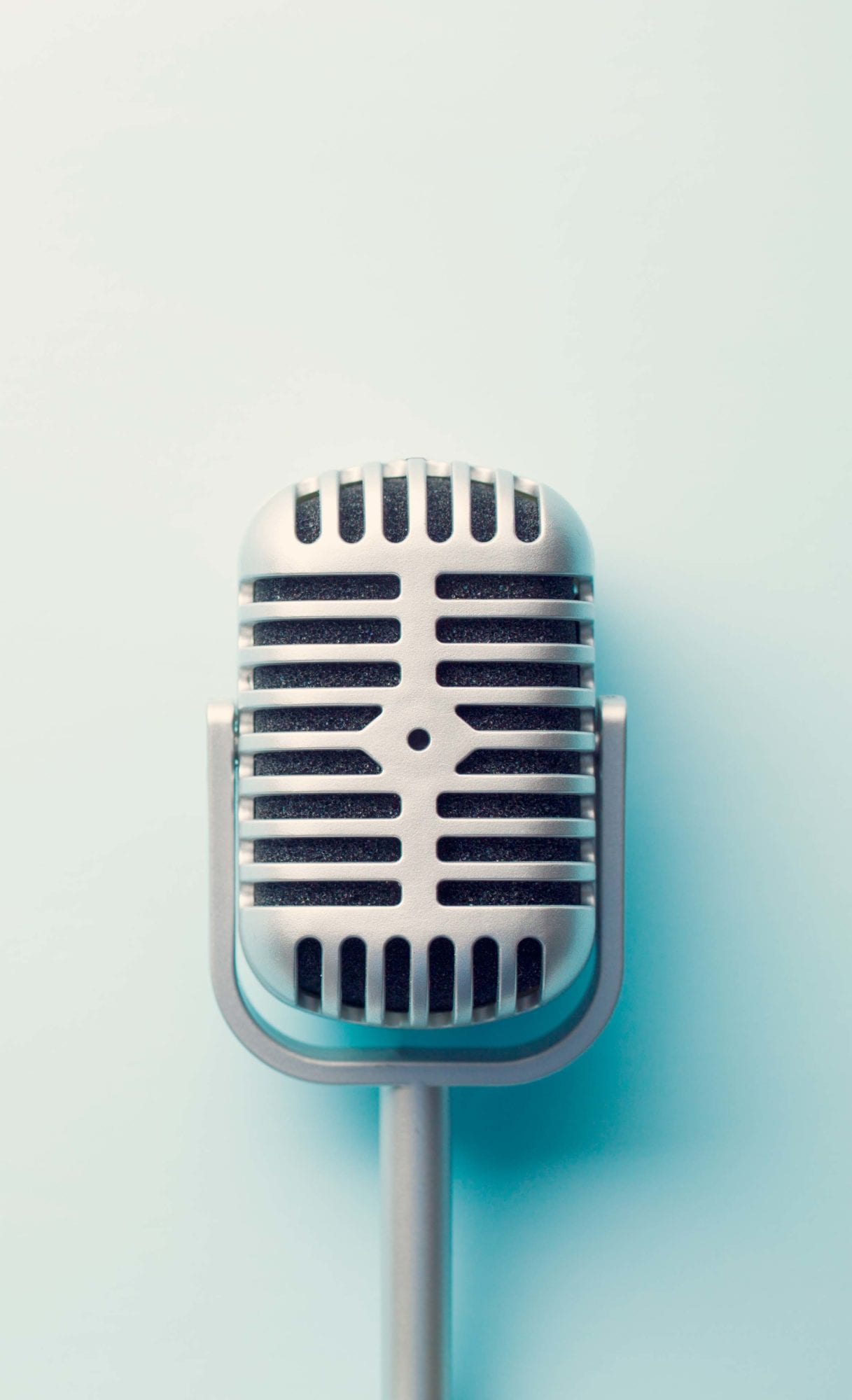 Learning from the Experts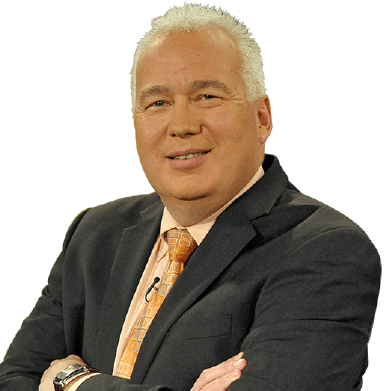 Tom Hegna
Tom Hegna is an NSA Million Dollar Level Speaker (top 1% of professional speakers in the world) who brings his relentless energy and unmatched insights on retirement to each of his award-winning presentations.
As an economist, former First Vice President at a Fortune 100 company, and retired Lieutenant Colonel, Tom has inspired thousands of executives and business professionals to take control of their finances and their lives.
Tom has authored multiple books, including Paychecks and Playchecks: Retirement Solutions For Life, consistently ranked the number one bestselling "Retirement Planning" Kindle book on Amazon.com. He has been featured on FoxBusiness.com, the Small Business Advocate radio show, Forbes.com, and other top business media outlets. 
TOM HEGNA'S KEY TOPICS FOR QUICK REFERENCE

Slide 11: A Few Key Annuity Concepts
Slide 23: Mortality Credits are the "Secret Sauce" of Income Annuities
Slide 33: The Emerging Consensus
Slide 52: Using an Annuity in Retirement Can Lead to Happiness and a Longer Life
Slide 63: The Impact of Low Interest Rates on Life Insurance: Why People are Underinsured
Slide 69: Where Life Insurance Fits in the Retirement Conversation
Slide 84: Annuity Questions
Slide 86: Life Insurance Questions
Slide 89: Really Deep Life Insurance Questions
Slide 91: Handling Objections
Slide 95: Handling Objections to Lifetime Income Annuities
Slide 106: Life Insurance Objections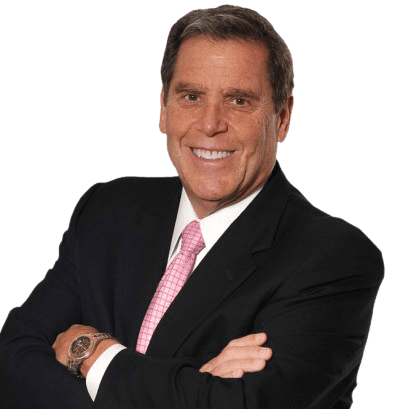 Bill Cates
 As a successful entrepreneur, Bill Cates has built and sold two successful businesses. After the sale of his second company, Bill turned his attention to helping financial professionals learn how to multiply their best clients by adopting proven processes to generate personal introductions from advocates and communicate more compelling value.
Bill is the author of three best-selling books: Get More Referrals Now,  Beyond Referrals, and his newest book, Radical Relevance.
Bill's referral system has been featured in such publications as Success Magazine, Entrepreneur Magazine, Selling Power and The Wall Street Journal. And his own business success has been featured in Money Magazine.
BILL CATES' KEY TOPICS FOR QUICK REFERENCE

Slide 22: MINDSET – Adopt Your Referral Mindset: Remove Your Limiting Beliefs
Slide 36: ENGAGEMENT – Becoming Super Referable: Get Referrals without Asking
Slide 53: LEVERAGE – Be Proactive for Introductions: Without Pushing or Begging
Slide 82: The VIPS Method
Slide 100: CONNECTION – Secure Solid Introductions: Get Connected
Slide 103: TEMPLATES – Email Introductions
Slide 104: Email Introductions – Take His/Her Call
Slide 105: Email Introductions – Email Handshake #1
Slide 106: Email Introductions – Email Handshake #2 – with a WHY
Slide 107: Email Introductions – The Client Bump
Click here for Bill Cates' Referral T.R.U.S.T. handout
Click here for Bill Cates' VIPS Method handout
Brad Pistole Shares
How to Use Tom Hegna's Custom Book
On your order type "Anthony Owen – Radio Marketing" and send your receipt to tony@annuityagentsalliance.com.
Brad Pistole Shares
Appointment Strategies & Resources
Brad takes you on a tour of his office, explaining how he leverages his radio host credibility and utilizes his unique fact-finder during the first appointment. 
RADIO ROUND TABLE DISCUSSIONs
Insights, Strategies, and Stories from Open Discussions
Day 1 | Radio Round Table Discussion
PANELISTS INCLUDE:
Brad Pistole, Anthony Owen, Al Martinez,
and Heather Schreiber
Day 2 | Open Discussion for New(er) Hosts
PANELISTS INCLUDE:
Anthony Owen, Steve Dybwad,
and Steve Standley
Day 2 | Radio Round Table Discussion
DISCUSSION KICKOFF:
Shane Sharkey (Big Toe Audio)
Anthony Owen's 5 Step Sales Process
"Honestly, this never gets old. If there is one think I like talking about, it is sales process. At the Safe Money Round Table, all the top producers said over and over again, it's process, process, process. 
First, thanks to Billy for letting me use his teachability and humility to share with you. Second, listen to this recording again, again, and again. Take notes! Etch it into your brain so it can't escape.
If you are going to maximize productivity in this business, it is only going to happen in a big way if you provide a solution to an emotionally compromised problem."
AL MARTINEZ
Radio Host of the Year | 2020
Congratulations to AL MARTINEZ, Radio Host of the Year for 2020!
Al is pictured with Bill Broich and Anthony Owen >>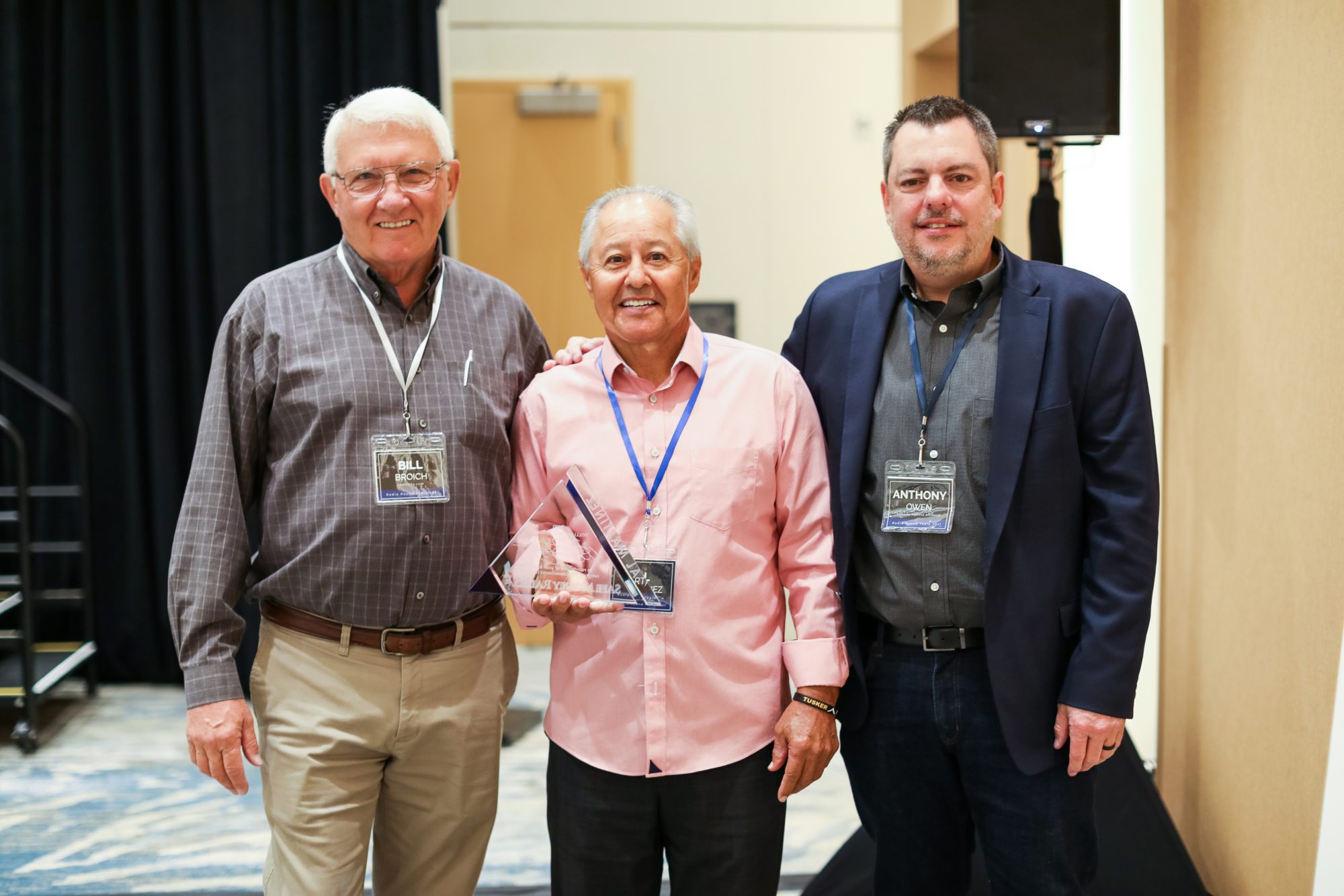 Enabling Independent Financial Advisors to 
Go Further
Complete Business Building Blueprint
PRESENTED BY CASEY MARX
Pinecone's Seeds of Change will teach you:
How to run and scale a practice, step by step

How to make the right decisions at the right times to avoid threats and take advantage of opportunities
Retire Village System Upgrades & Integrations and Syndicated Columnists
PRESENTED BY MARK WOOD & BILL BROICH
Thank You To Our Strategic Partners